Sending Sweetness In A Box
Our gift kits are perfect for any occasion! Whether you're looking for a unique birthday gift, a thoughtful gesture for a friend, or a delicious treat for yourself, our kits have got you covered.
Inside each beautifully gift-boxed package, you'll find a delightful assortment of popping pearls, coconut jelly, and a variety of flavorful syrups. These high-quality ingredients are carefully selected to enhance your mixology experience and add a burst of flavour and texture to every sip.
Not only do our kits contain premium ingredients, but they also come already wrapped and beautifully presented, making them the perfect hassle-free gift option. No need to worry about finding the right packaging or spending hours wrapping—our kits are ready to delight from the moment they're received.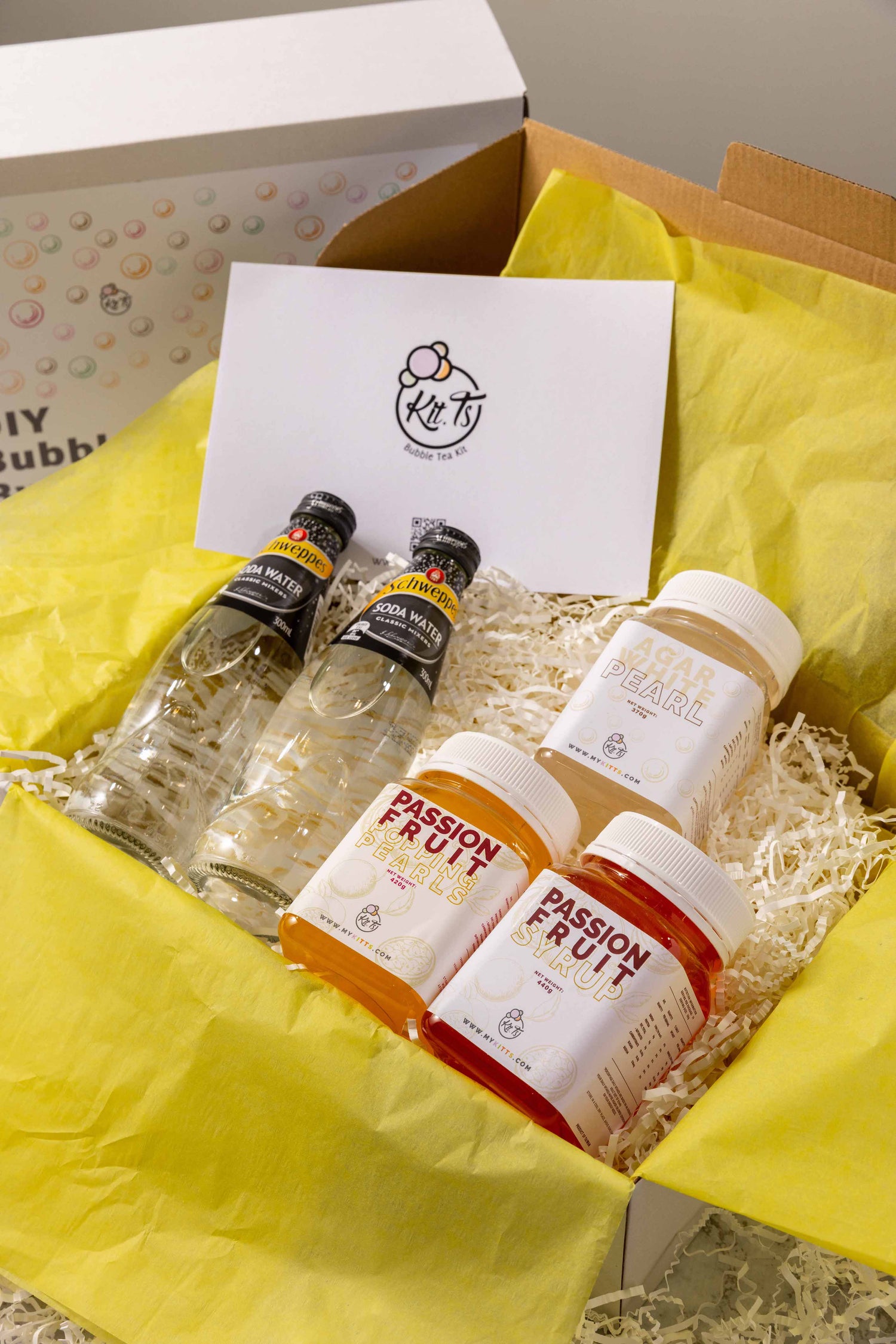 Our Story
After serving our B2B clients for 7 years, we wanted our boarder end users to easily enjoy our products anytime anywhere.

This is how Kit Ts was born in 2021. During the difficulty time we all went through starting back in 2020, we at Kit Ts is determined to send more love and sweetness around. 
We hope everyone can send some sweetness to someone they care and create their special sweet moments with someone you love or even with yourself. Take a moment and enjoy some fun (creating your own flavour(s) and amount of toppings), enjoy a moment around you and enjoy your drink - be it a simple refreshing soda drink, cocktail, a hot cup of bubble tea, fruit tea. Or desserts, baking or anything you have in mind on your gastronomy menu.
You can create yummy drinks or sweet treats with everything you need in one box. Simply pick your flavours, click and send, your sweetness and love will be delivered straight to the doorstep of yours or your loved ones.



Australia Wide Shipping

We ship to any location in Australia and free for all orders over $79.

Drink Now, Pay Later

Pay your way with Buy Now, Pay Later options available online.
Follow Us on Instagram @kitts.sweetkits